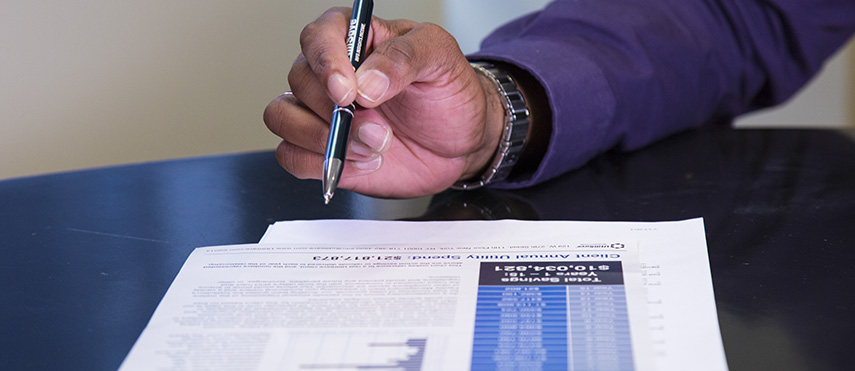 The purpose and importance of complying with local laws.
Similar to forensic bill auditing, benchmarking requires the gathering of utility billing data and property information. In some jurisdictions this is mandated by local law. For example, NYC Local Law 84 (LL84), which went into effect in 2009, requires owners of buildings greater than 50,000 square feet to annually measure and report their energy consumption.
Full utilization of the benchmarking process goes even further than the LL84 mandate, and can result in designation as an ENERGY STAR Award Building, which some studies show enhances property value. UtiliSave can help you understand how to achieve such select designations.
See more information on buildings required for benchmarking in NYC here.
UtiliSave is a true Benchmarking partner.
UtiliSave's internal benchmarking services are supported by a strong pool of data that enables clients to compare their properties with those similar in size, usage, and geography. With this rich information pool, UtiliSave's benchmarking can evaluate and rank operational performance, identify inefficiencies and indicate areas of focus for future improvement. Most significantly, UtiliSave's central emphasis is on providing the tools and services required to continuously monitor this information and process improvements to maximize the benchmarking benefits.
The benefits of UtiliSave's benchmarking services exceed mandated compliance.
Benchmarking data is the first step in helping clients understand where their building ranks compared to their peers and how to measure and verify the anticipated savings results from the implementation of Energy Cost Measures (ECMs). True savings can then be verified on an on-going basis – utilizing the most advanced mechanics in measurement and verification.