Your gateway to operational efficiency
As a tool for Efficiency Project Providers to provide to their customers for effective utility management and increased customer engagement – UMI allows one to review and monitor an account, a building or a portfolio's specific utility data for a better handle on energy use and consumption.
The development continues with planned feature enhancements and additions based on granular benchmarking, detailed analytics, and future cost predictions in order to provide the most meaningful tool for utility management.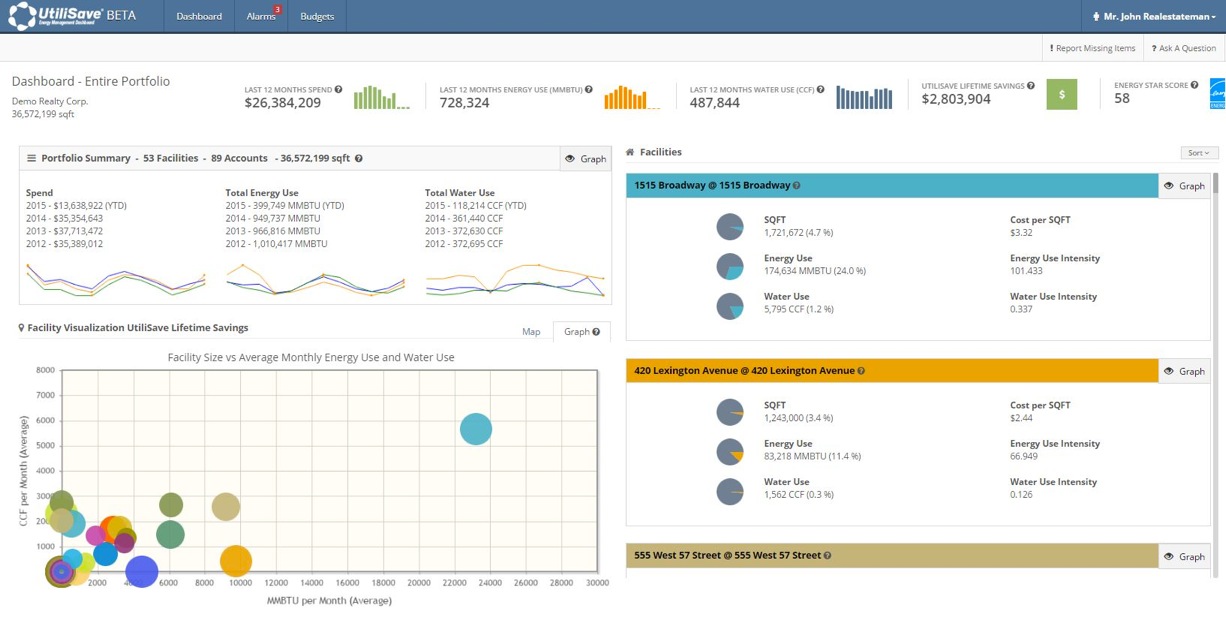 UMI Dashboard – concisely illustrates your aggregate utility data to manage.
Granular Data – review your utility data in 15 minute intervals.
UseAudit™ – isolate incidences of energy inefficiencies.
Alarms – Set alerts by usage or cost among your accounts, aggregate accounts, or by building or facility (multiple buildings).
Budgets – Set budgets by account, building, complex, or utility type – in any order.