New York REV Future 2016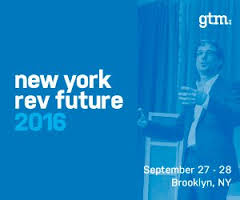 REV Future 2016 hosted key stakeholders, technology providers, utilities and state policy makers to discuss actionable business strategies to operationalize the ongoing initiative for a clean, resilient and affordable energy system in New York. The conference included such topics such as new business models emerging at the grid edge, energy marketplace development, and long-term planning for a more sustainable New York.
UtiliSave, a total utility data management partner with unparalleled technology, is a premier forensic utility and energy bill auditing firm specializing in finding substantial savings in large energy consumer's utility bills. Data optimization is mission critical to your businesses bottom line. Leveraging our proprietary platform, UtiliSave gathers your utility data; analyses your utility data to identity cost savings opportunities and improved efficiencies; advocates for our clients securing significant refunds for your organization; provides in-depth guidance and analysis; and then tracks your utility data for continued verifications of value and benefits. All this to provide your enterprise with significant cost reductions and enhanced operations – which is mission critical to your success.

Did not get a chance to meet us at the event? Contact us to meet with UtiliSave's CEO Michael Steifman to discuss how data optimization can provide saving solutions for your company. To set up a one-on-one, email info@utilisave.com or call 718-382-4500. 
Event Details:
Date: September 27-28, 2016
Location: New York Marriott at the Brooklyn Bridge
333 Adams Street
Brooklyn, NY
Find out more about the New York REV Future 2016 event.