FUTURE FACILITIES SUMMIT 3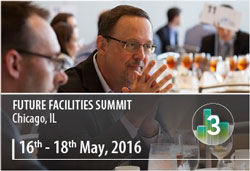 We hope you enjoyed Future Facilities Summit 3, a premier conference designed to bring together companies that offer solutions for building automation, renewable energy and facilities management to attendees who are looking to evaluate and maximize their best options to achieve operational efficiency for their facilities.
The UtiliSave team was at the conference and we showcased our solutions on forensic utility data and bill auditing that can capture significant billing refunds and energy savings for you.
Utilizing proprietary software designed to take deep dives into historical utility data we identify refund opportunities and operational inefficiencies. UtiliSave offers services such as utility bill audits, trailing audits, benchmarking, and procurement to over 16,000 companies nation-wide.
Event Details:
Future Facilities Summit 3
May 16th – May 18th, 2016
Chicago, IL