Commercial Observer: The Future of Midtown East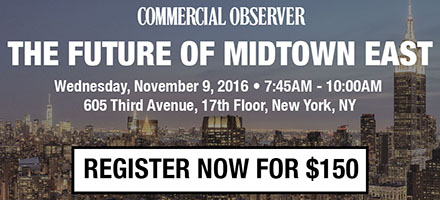 Join Commercial Observer for an insider's view of the future of Midtown East. The City of New York recently announced its rezoning plan, which promises to inject new vitality into the iconic neighborhood.  At this conference hear what  Midtown East's major landlords have done to kick-start the area's bold transformation.
UtiliSave is the country's leading optimizer and auditor of utility bill data for large energy consumers. We review your data with an in-depth analysis resulting in recovery, savings, and refunds while increasing operational efficiency. Through deep dive audits using expert auditors and utility specialists, our proprietary software, and innovative methodology we deliver larger net returns, decrease net operating expense and improve your bottom line.

Plan a meet up with UtiliSave's  CEO Michael Steifman at the conference to discuss how data optimization can provide saving solutions for your company. To set up a one-on-one, email info@utilisave.com or call 718-382-4500.