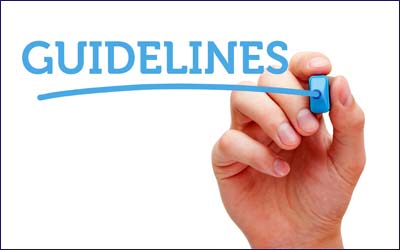 You have decided you want to do a utility bill audit. And you know you want to use a Utility Bill Auditing company, but how do you select the right one for your company?
The best type of company cannot only recover refunds from past bills, but are experts with a proven track record of securing money on future ones. Selecting the wrong utility bill auditing company can be an expensive mistake. Here are some guidelines to consider and the top 10 questions to ask when selecting a utility bill auditing company.
Utility Bill Auditors – Guidelines on How to Choose the Best One
Experience – Ask your potential providers how long they have been performing utility bill audits. You want to avoid companies that are new and inexperienced, particularly those that are not committed to the business long term.
Specialist – Seek a company that specializes in utility bill auditing not a company that has it as an ad-hoc service.
Auditing Personnel – The real value in hiring a utility bill auditing company comes from the experience of those actually conducting the audit. Find out if they are seasoned auditors, utilities experts and tariff specialists.
Industry Experience – Learn of the utility bill auditor's knowledge in your industry. Seek out professional bill auditors that have worked with other companies like yours. Review saving reports to understand how much they saved others in your industry.
Top 10 Questions to Ask!
Perform your due diligence; learn the answers to these questions before selecting a utility bill auditor.
Which utility bills do they audit?
Do they look to recover funds and savings on past as well as on future billings?
What is their track record for utilities (electric, gas, steam, sewer and water) in your industry?
Do they have experience with your utility providers? Are they familiar with their rates, their tariff structures?
Are they familiar with local tax or other incentives?
Do they just recommend how to get your refunds and better rates or do they work through all appropriate agencies or utilities to implement all changes and obtain all refunds, savings and credits available?
Do they use proprietary advanced technology to analyze the utility data to identify utility cost savings?
How do they analyze your utility bill costs and how does the process work?
Do they do forensic auditing on audits on audits previously conducted by other utility bill auditors, as known as trailing audits?
Is the service risk-free?
https://www.utilisave.com/wp-content/uploads/2016/09/pic_guidelines.jpg
250
400
UtiliSave Team
https://www.utilisave.com/wp-content/uploads/2015/10/utilisavelogo.png
UtiliSave Team
2016-09-08 13:21:11
2016-09-08 16:26:37
A Guideline for Selecting the Best Utility Bill Auditing Company for Your Business