Your gateway to superior utility data management.
At UtiliSave, we continuously strive to provide our clients with superior tools for utility management to maximize their energy consumption.
Utility Management Interface (UMI) is a utility data informational platform designed to provide users with the ability to review and track their building's aggregate utility data in a user-friendly, informational representation, and gain insights through the analytics that are part of UMI. Best of all – this service is free of charge as it belongs to a suite of complimentary tools we provide to all of our BillAudit™ clients.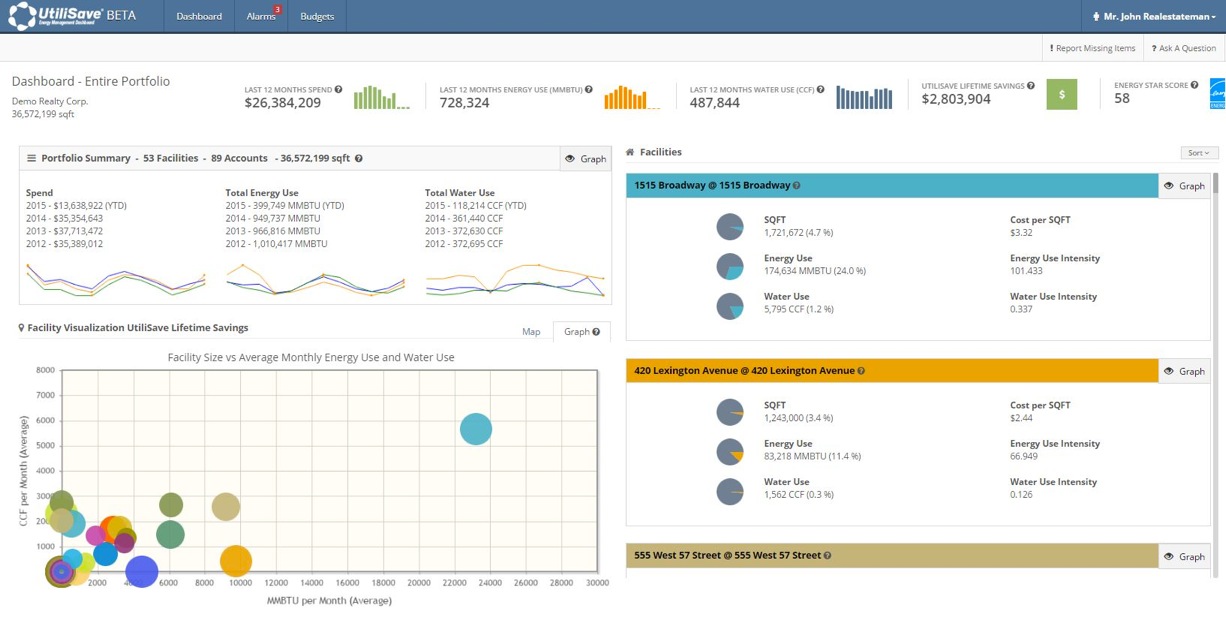 UMI Dashboard – concisely illustrates your aggregate utility data to manage.
Granular Data – review your utility data in 15 minute intervals.
UseAudit™ – isolate incidences of energy inefficiencies.
Alarms – Set alerts by usage or cost among your accounts, aggregate accounts, or by building or facility (multiple buildings).
Budgets – Set budgets by account, building, complex, or utility type – in any order.