5th Annual Real Estate CFO Forum East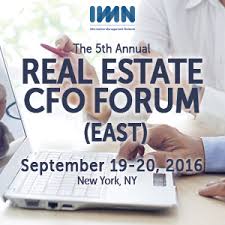 The 5th Annual Real Estate CFO Forum East was the premier venue for financial professionals to hear best practices and industry developments from a wide spectrum of industry peers. The program featured insights from senior financial officers at real estate developers, lenders, REITs, and operating companies, giving attendees an opportunity to glean insight throughout the industry.
Some managers are quick are quicker to recognize the value of data analytics than finance professionals. Utility data optimization and the cost savings obtained by analyzing it are an essential factor for every company, and UtiliSave is your partner in ensuring the accuracy of your billing, project efficiency and securing maximum savings on utility related expenditures.
UtiliSave, a total utility data management partner with unparalleled technology, is a premier forensic utility and energy bill auditing firm specializing in finding substantial savings in large energy consumer's utility bills. Data optimization is mission critical to your businesses bottom line. Leveraging our proprietary platform, UtiliSave gathers your utility data; analyses your utility data to identity cost savings opportunities and improved efficiencies; advocates for our clients securing significant refunds for your organization; provides in-depth guidance and analysis; and then tracks your utility data for continued verification of value and benefits. All this to provide your enterprise with significant cost reductions and enhanced operations – which is mission critical to your success.

Did not get a chance to meet us at the event? Contact us to meet with UtiliSave's CEO Michael Steifman to discuss how data optimization can provide saving solutions for your company. To set up a one-on-one, email info@utilisave.com or call 718-382-4500.